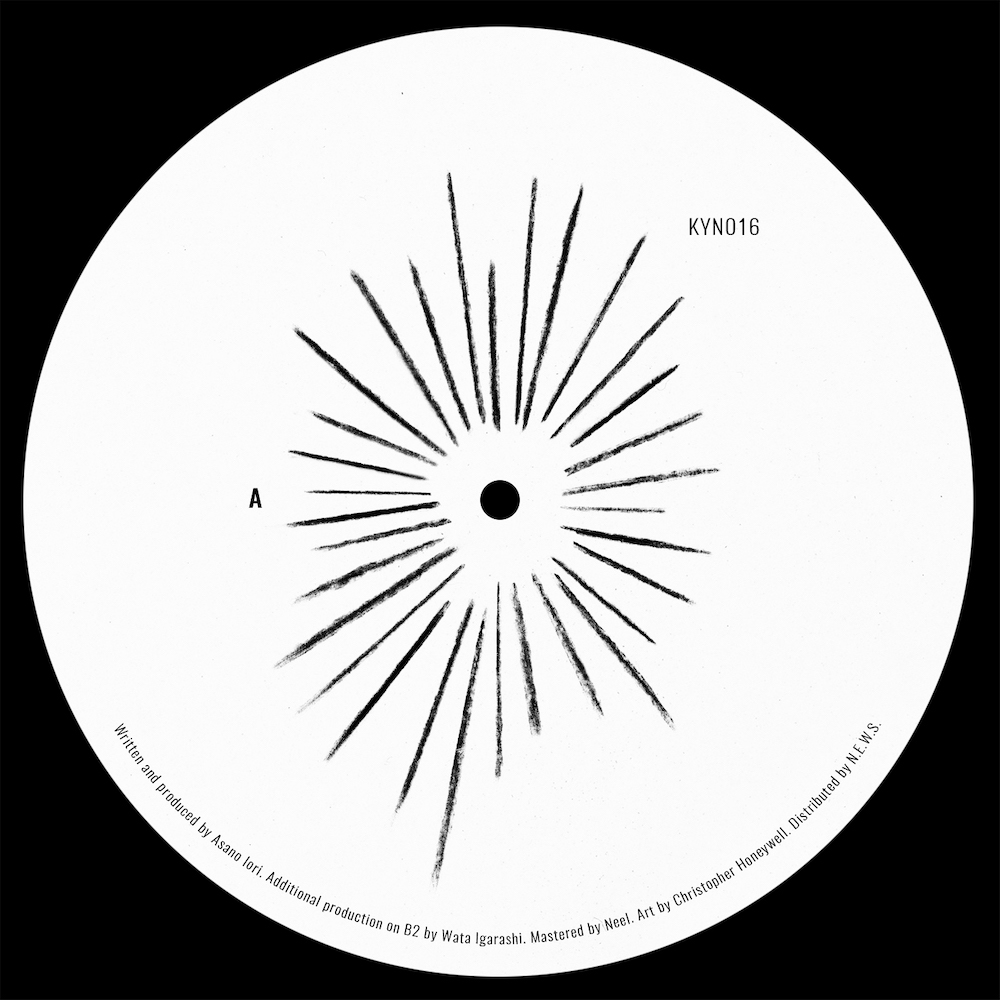 KYN016 IORI - Andromeda EP
Mastered by Neel
Release date: 14/05/2021, 12" vinyl + digital
Artwork by Christopher Honeywell
Distributed by N.E.W.S.
Following a remix on Kynant in 2018, IORI returns with the kaleidoscopic 'Andromeda', phasing DJ ammo in 'Transit' and ultra-deep sonics in 'Under The Water'. Fellow Tokyo-based artist Wata Igarashi delivers a remix in his unique, mind-bending style.
A1 Andromeda
A2 Transit
B1 Under The Water
B2 Under The Water (Wata Igarashi Remix)
Buy
Buy digital